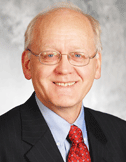 In a previous blog post, I summarized the votes that make up Sen.
Terri Bonoff's
(DFL-Minnetonka) poor career rating on the Taxpayers League of Minnesota's legislative scorecards. In this post, I'll show why Rep.
John Benson's
(DFL-Minnetonka) career score is even lower than Bonoff's.
2007:
Benson repeatedly voted in favor of what the Taxpayers League called a "bloated" transportation bill, then voted to override Gov. Pawlenty's veto of the bill, which would have raised taxes by billions of dollars, by up to $500 a year for a family of four. Benson also voted in favor of the Health and Human Services Finance bill, which would have reversed many welfare reforms and increased welfare spending in Minnesota (the bill was vetoed by Gov. Pawlenty).
Rating: 25.
2008:
Benson earned a big
zero
in this year, for voting contrary to Taxpayers League positions on every one of its tracked votes, including amending the state constitution to dedicate revenue from a new sales tax to fund "natural resource protection and cultural heritage programs;" levying an additional $6.6 billion in taxes on transportation and creating a new Twin Cities metro bureaucracy (vetoed by Gov. Pawlenty, veto overridden), and a $1 billion bonding bill with according to the Taxpayers League, "hundreds of millions for local arenas, hockey rinks, parks and trails and the Central Corridor lightrail boondoggle… with no money for state priorities like road and bridge construction."
Rating: 0.
2009:
Benson voted in favor of the $4.3 billion transportation bill that included funding for various light rail and commuter rail projects, continuing the trend for rail funding over highways; loan forgiveness for the city of St. Paul RiverCentre Arena totaling $32.75 million (vetoed by Gov. Pawlenty); and a $1 billion tax increase including the fourth tier tax increase, liquor tax increases, and cigarette tax (vetoed by Gov. Pawlenty; Benson voted to override the veto, which did not pass). Benson also voted in favor of the last-hour, end-of-session third attempt by the DFL leadership to pass a billion dollar tax increase.
Rating: 7.
2010:
At least Benson's score didn't go down this year, but in 2010 and 2009 he missed another zero score by only one vote. He voted against lowering the corporate tax rate (Minnesota has the third highest corporate income tax rate
in the world!
), in favor of adding a new fourth tier to the income tax, and voted to raise food, beverage, and lodging taxes for select cities as well as to authorize $34 million in additional debt for the Metropolitan Council.
Rating: 7.
With another budget deficit looming, Minnesotans can ill-afford even more job-killing tax and spending increases. For more on John Benson's tax-and-spend voting record, and how you can help to restore fiscal sanity in the Minnesota Legislature, please visit the
Brian Grogan for House
web site (Twitter: @bwgrogan).